The 12th Annual Shade Tree Trot will be held on April 18, 2020.
Mark your calendars now!
See results from the 2019 Shade Tree Trot here:
Proceeds benefit the Shade Tree Clinic — a medical student-run, free clinic in Nashville.
Shade Tree Trot 2019 – 5K Run/Walk
Saturday, April 20, 2019
Vanderbilt University Football Stadium (Gate 2)
The race starts at 9 a.m. at the Vanderbilt University Football Stadium (Gate 2) at the corner of Jess Neely Drive and Natchez Trace, Nashville, TN
Race day packet pickup and registration is from 7 a.m. – 8:30 a.m.
T-shirts are included in the price of registration
Registration Fees
Early Bird through Dec. 31: $15 for students, $20 for non-students
Jan. 1 – March 31: $25 for students, $30 for non-students
April 1 – April 20 (Race Day): $30 for students, $35 for non-students
Race Day Parking will be available in the 25th Ave. Garage, located at 25th Ave and Highland Ave.
Packet Pick-Up
Friday, April 19, 2019
11 a.m. – 6 p.m.
North Lobby of Light Hall, Vanderbilt University 2215 Garland Ave., Nashville, TN 37232
Saturday, April 20, 2019
7 a.m. – 8:30 a.m.
Vanderbilt University Football Stadium (Gate 2) at the corner of Jess Neely Drive and Natchez Trace, Nashville, TN 37212
Fundraising
No amount is too large or too small! All contributions go directly to Shade Tree Clinic. To make a donation, click here. All contributions to Shade Tree Clinic are tax-deductible. Registered racers are encouraged to fundraise.
What your donation can do:
$50…… 2 weeks of insulin for a patient with diabetes
$100…… Antibiotics to treat over 100 infections
$250…… Hearing aid for a deaf patient
$300…… 100 flu vaccinations
$1,000…… Comprehensive prenatal care for an expectant mother
Corporate Sponsorship
Shade Tree Clinic recognizes a number of organizations as sponsors. We look forward to counting you and your organization as a sponsor of the Trot and a friend of Shade Tree.
The Nashville community is an integral part of Shade Tree and the Trot's success. Sponsorship of the Trot is a great way to support a great cause and advertise your business to the Vanderbilt and larger Nashville communities. We look forward to your help in making this year's event our best ever!
On behalf of our patients, the Shade Tree Trot would like to thank you for your generosity!
Presented By
Platinum Level Sponsors

Bronze Level Sponsors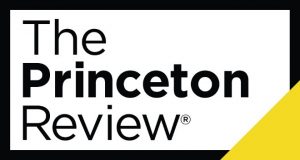 Special Thanks
Vanderbilt University
VU Athletics
Vanderbilt University School of Medicine
Vanderbilt University Medical Center
NES
Amerigo
Calypso Cafe
Donut Den
Panera
Swiftkick
Awards
View the 2017 results here.
View the 2018 results here.
Festivities
Live music performances, food trucks, face painting, balloons, and other family-friendly entertainment!
Organized By
Vanderbilt University School of Medicine